Join the FlexiSPY Affiliate Program
Make more money from your traffic and audience by promoting the inventors of spy software
Earn up to 50% commission on every FlexiSPY Sale

Earn commission on renewals

High conversion rate

Lowest refund rate in industry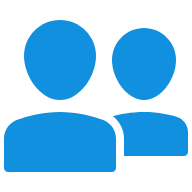 Why us?
FlexiSPY is the most powerful cell phone spy software in the industry. Our price points ensure that our average checkout is higher than $160.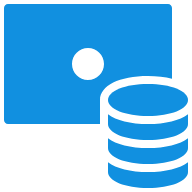 Payout Model
Earn a payout for each new customer you refer to us. Keep earning this commission every time they renew. Commissions start at 30%.
High Commisions
Earn up to 50% commission for all products! Not only can you join our team and help spread the word about your favorite products, you can get rewarded for your efforts. Our system tracks referrals and pays top comissions for every client you send our way.
High Conversion Rate
High Conversion Rate = More Money. Our website and plans generate one of the highest conversion rates in the industry. Our high conversion rates mean that the people who you send here are more liekly to buy our products.
120 Day Cookie Duration
If a customer comes from your site to ours, and then comes back to purchase four months later, you get credit.
Frequently Asked Questions
How does it work?
It couldn't be simpler! We've streamlined our entire affiliate process to ensure ease of use, while still maintaining extremely accurate affiliate tracking. The process is as follows:
Visitor clicks on an affiliate link on your site or in an email.
The visitors IP is logged and a cookie is placed in their browser for tracking purposes.
The visitor browses our site, and may decide to order.
If the visitor orders (the order need not be placed during the same browser session–cookies and IPs are stored for 120 days), the order will be registered as a sale for you.
We will review and approve the sale.
You will receive commission payouts.
Do I have to pay to join the affiliate program?
No, it's absolutely free to become an affiliate partner
How much can I make? Is there a limit on the total commission I can receive?
No Limits! The more purchases you drive the more you earn.
How do I know I will be paid for my referral?
The program is powered by TUNE, the leading affiliate tracking software. Post Affiliate Pro uses a combination of cookies and IP addresses to track referrals for the best possible reliability.
How is the payment handled?
You can choose if you want to be paid by PayPal, BitCoin, WebMoney or Bank / Wire Transfer. The minimum payout is $100.
Payments are issued in US dollars, and are paid once a month, always on the 20th.
Can I promote you through pay-per-click search engines?
YES! You can promote us through pay-per-click search engines. In fact, this type of promotion becomes increasingly popular and we are aware of several affiliates promoting our products in this way and making a very good profit. (Well, they keep promoting us month after month, which tells you something, doesn't it?) We only ask you not to bid on our trademarked brand name FlexiSPY
Can I get a review copy of FlexiSPY?
YES!
Are you interested in reviewing our product from experience, making a video tutorial or taking screenshots? Talk to us and we will give you a free license to use as you will.
The offer is valid for all affiliates who have already sold FlexiSPY, refer a solid number of customers and/or have established channels (website, email list, YouTube channel).
To receive a review copy, email [email protected] with the following information:
your affiliate ID
your promotion plans(e.g. making a video review)
what phone model are you going to use
What must I do NOW?
Few simple steps:
Go to the Signup Form
Fill out the form
Receive your password and other info by email
Log in to your own affiliate panel and choose from various banners, text links, reviews and other promotional materials
Place some of these banners/links onto the Home page of your website and as many pages as you want, to increase your sales
Receive  commissions from every sale!